Tips for optimum benefits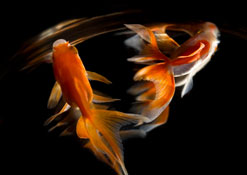 Although this is classified as "passive exercise" we have seen that the results can vary depending on HOW the user engages with the movement and therefore with the experience.
It would be a mistake to think that 'passive' here means total inertia. Lying there like a sack of potatoes is not the best approach. A big part of getting the best out of this exercise is enjoyment. Of course this is sometimes easier said than done, so we plan to give here some tips on use - to help you consciously engage with what is happening in a postive way, as you will then be able to simply enjoy the experience, helping to give your body maximum benefits.
To help us by contributing to this article, please send us an email with your own tips and experience.