Stress Relief benefits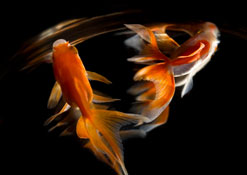 One of the big benefits of using a chi exercise machine noticed by many users is the help it gives in relaxing. It seems that the sideways oscillation of the pelvis not only stimulates the nervous system but also triggers a release of tension.
Most users report feeling more relaxed after a session of just a few minutes and this effect seems to happen on the mental and emotional levels as well as the release of muscular tension.
Many people with chronic stress-related conditions notice that regular use can help them to let go of the tension they tend to hold, and through this they also often report experiencing an improved sense of well-being.
One source of information on the stress relief benefits is a series of trials with healthcare practitioners that showed many of the participants reporting on improvements in their ability to let go of tension and stress – whether physically, mentally or emotionally. These trials were conducted by Energy for Health of UK with practitioners using the Surge of Chi Exerciser. To read an article on the results, which appeared in Positive Health magazine, click here
We plan to expand on this article as we gather more information, case studies and testimonials on the broad range of health conditions related to stress that seem to respond well to use of a chi exercise machine.
To help us with this research, please send us an email with your own story.