No pain, no gain?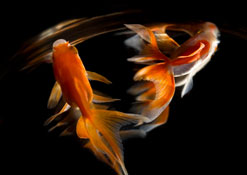 There is an idea that is prevalent in many cultures that there is "no gain without pain" - in other words that we cannot expect to get real enjoyment and progress in our life if we make no effort.
The concept of "passive exercise" seems to go against this popular idea. Surely it's cheating to get the benefits of exercise withoutmaking any effort?
We look at this apparent paradox in more depth in the article Is this Really Exercise?
We also think it could be interesting to look at some of the thinking behind these two apparently conflicting concepts - hopefully to understand a bit better how and why this simple exercise could mirror many other paradoxes concerning our health which are not always so obvious on the face of things as we usually see them.
To help us by contributing your own thoughts to this article, please send us an with your own thoughts and experience.