FAQ - Most popular questions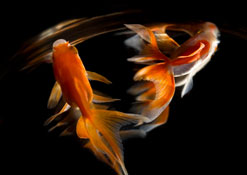 Is there more than one brand of Chi Machine?
There is only one brand sold under the Registered Trade Mark: The Chi Machine® This product, which is also sold under the "Sun Ancon" brand by the Hsin Ten company of Taiwan, is based on the original design that came out of Japan in the early 90's.

This was not the original name of these products, but after they were introduced to the West, people started to call them "chi machines" and Hsin Ten registered the name The Chi Machine® around 2000. For more on the Sun Ancon®, click here.

Over the years various other brands manufactured by different companies have appeared. Legally these other companies were prevented from using the same terminology, so you will see different brand names - some of which include the word "chi" - like Chi Vitalizer, Chi Exerciser, Zen Chi etc.

Because of this slightly confusing legal situation, the term "chi exercise machine" is increasingly being used when talking about this whole class of passive exercise devices. They all share the same basic principle of swinging the feet from side to side - though they may adopt different engineering designs and be of varying quality.

In ordinary life, most people simply talk about "chi machines" in general regardless of the brand, and this generic use will probably continue.

For more details about the different brands that have appeared in recent years, go to Later Developments
What will I experience? Are there any benefits that everyone will notice?
It is well-known that our bodies benefit from exercise – in fact they were beautifully designed to be stimulated by movement. Exercise increases circulation, deepens respiration (breathing), and encourages our body's natural health maintenance and healing systems to perform better.

Just as many forms of therapy can trigger positive changes that act to rebalance your system, using a chi exercise machine regularly can give your body a tune-up in a similar way.

Of course a therapist can use their skill and knowledge to work on particular aspects that they decide need attention. In contrast to the more targeted approach of most bodywork treatments and healthcare devices, regular use of a chi exercise machine will have a truly holistic effect on your body's health because the whole system is being stimulated, and there is no stress or strain that might have a negative impact.

In this sense it is your body that will decide how to use the balancing effects and any extra boost of energy, depending on its own priorities. No one can be sure what concrete benefits might occur for you, or what you might notice. However, there are reports of very real benefits in many different ways. You can read more about this here
Will they help my energy levels?
The stimulation of your body's energy systems by the oscillation generated in the area of your pelvis may lead to a noticeable lift in your energy. Many people experience a sense of reviving energy as soon as their session on a chi exercise machine finishes.
Many people with chronically low energy levels notice that regular use can transform their general energy and through this uplift they also experience an improved sense of well-being.
For more on Energy Benefits click here
Will they help me with my back problems?
Although chi exercise machines were not specifically designed for backcare, many people who use them notice that they release tension in their back, neck and/or shoulders. This effect can also lead to a natural re-alignment of the pelvis and spine, especially with regular daily use.
Care should be taken if you have pre-existing back problems. We recommend that you consult a physician or therapist with suitable skills first, and you should start with short sessions. Ideally you should use a brand with a slow speed – for example, the Surge of Chi Exerciser has a particularly gentle starting speed and a precisely adjustable speed control.
For more on Backcare Benefits click here
Will they help me with my stress symptoms?
Watch this space!
For more on Stress Relief Benefits click here
Will they help me with my sleep problems?
Watch this space!
For more on Sleep Benefits click here
Are there any safety issues I should be aware of?
Watch this space!
Is there an optimal speed?
Watch this space!
What is a "figure of eight" movement?
Watch this space!
Why does this sideways movement give any special benefits?
Watch this space!