Energy benefits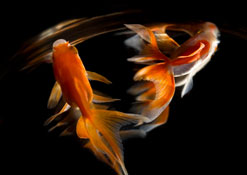 The stimulation of your body's energy systems by the oscillation generated in the area of your pelvis may lead to a noticeable lift in your energy. Many people experience a sense of reviving energy as soon as their session on a chi exercise machine finishes.
Many people with chronically low energy levels notice that regular use can transform their general energy and through this uplift they also experience an improved sense of well-being.
One source of information on these benefits is a series of trials with healthcare practitioners that showed many of the participants reporting on improvements in their energy levels. These trials were conducted by Energy for Health of UK with practitioners using the Surge of Chi Exerciser. To read an article on the results, which appeared in Positive Health magazine, click here.
We plan to expand on this article as we gather more information, case studies and testimonials on the broad range of health conditions related to low energy and poor circulation that seem to respond well to use of a chi exercise machine.
To help us with this research, please send us an email with your own story.