About us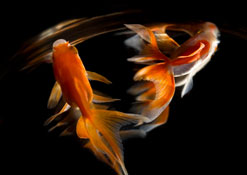 The Chi Machine Story is a story that's been waiting to be told for many years. Beyond Stress Foundation has chosen to start telling this story on this website - in the open, balanced, positive and inspiring way that it deserves.
We live in exciting times. Change is all around us. The world has become a smaller place in many ways – communication between cultures has brought us closer, and there are many opportunities to widen research and combine the best of East & West, North & South. Already we are reaping the benefits of increased learning and understanding on many levels.
They are also challenging times for many reasons. The rapid evolution of technology has brought about many benefits. But technology has also subjected mankind to enormous stresses in ways that we have never before experienced. Exposure to countless new chemicals, processed foods, electro-magnetic influences and other environmental hazards has caused many stresses on our bodies and the biological systems that keep them running.
This has been coupled with a headlong acceleration in the pace of life in many societies. The onslaught of such rapid change has in turn led to many of us being exposed to mental and emotional stresses of greater severity than more traditional societies had to contend with. The medical profession has been seriously challenged in keeping up with all this change, and often cannot adequately diagnose the causes of many modern ailments.
This situation demands that we all start to take more interest in our own health - and that of our families. Fortunately the internet has given us a set of tools to be able to start doing our own research into the many innovative healthcare products, exercise forms and techniques, therapies, and sources of nutrition that can help us stay healthy.
Beyond Stress Foundation has plans for a series of websites that will look at helping people to cope with this situation. We want to provide well-researched and yet easy to access information and inspiration on new and traditional approaches to physical and mental healthcare.
These websites will aim to help people do their own research so as to better understand how to take care of their own health from the viewpoint of:
reducing stress
encouraging balance
facilitating the natural healing capacity of the human body and its innate intelligence and consciousness.
You can access discounted prices on chi exercise machines available on other websites. We have negotiated for Members of our Forum to enjoy a special 15% discount when buying any chi machine at chiexercisemachine.com.
Beyond Stress Foundation is a not-for-profit organization dedicated to gathering and disseminating information and inspiration on ways to deal with stress. Any excess profits will be donated to research and organizations with similar charitable aims. To read more about Beyond Stress Foundation and its Directors, please click here.
You can read more here about how we see stress working against us on several levels - and how this raises many challenges for 21st Century humans.